Sandra Wilson, Nominated by the Murfreesboro Lioness Club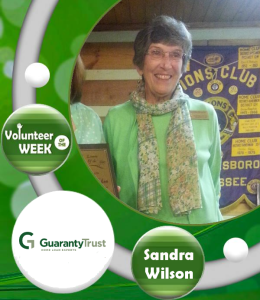 Sandra is a most devoted Lioness member who seeks out local groups in need of supplies or donations for indigent groups or for the care of animals. Each month she collects and takes the products to the selected group or charity. She has been doing this for several years. She has also held several offices in the club and is an active member and board member.
Sandra will receive a certificate from Volunteer Rutherford and a $25 Amazon Gift Card courtesy of Guaranty Trust Company.
SPONSOR