Justin Holder, Nominated by Murfreesboro Kiwanis Club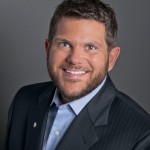 Justin has been a dedicated member of Kiwanis for close to two decades.  Serving as President on multiple occasions, Justin is always a champion for the organization and its mission of serving the children in our community.  In addition to his leadership roles in the club Justin is also charged with the very important task of making sure Santa never misses the club's annual Christmas Party for the children in the day care at Holloway High School.
He shares his heart for volunteering with his own children and has brought them to play bingo at the VA with the patients there on many occasions.   Justin is also the chair of the club's scholarship committee and is always willing to lend a hand at McKnight Park in the concession stand for the Girls Softball league that the club operates.
Justin will receive a certificate from Volunteer Rutherford and a $25 Amazon Gift Card courtesy of Guaranty Trust Company.
SPONSOR