Gwen Turner, Nominated by Amelia's Closet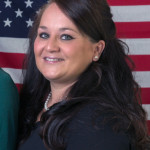 Gwen has been eager to fill-in where needed since she started volunteering three years ago with Amelia's Closet. She currently serves as Amelia's Closet's volunteer Secretary & Treasurer, and also assists with client appointments.
Amelia's Closet is a faith-based, 100% volunteer-staffed 501(c)3 organization that helps reduce poverty in our communities by preparing women for sustainable employment.
Gwen will receive a certificate from Volunteer Rutherford and a $25 Amazon Gift Card courtesy of Guaranty Trust Company.
SPONSOR