Gale Prince, Nominated by the Murfreesboro Lions Club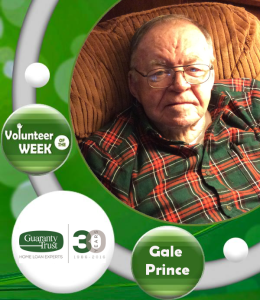 Gale has been a Lion for 37 years. He has served as an officer in the local club and as District
Governor from 1999-2000. He and another Lion, Billy Pearson, screened the eyes of over 22,000 children under six years of age and the failure rate was about 5%. They helped find eye problems that could be corrected.
Gale has maintained perfect attendance and continues to serve the club in all the projects including selling pecans in the fall, working at the Pancake Breakfast in February and at Dining in the Dark fundraiser in May. He is also active in the District events.
Gale will receive a certificate from Volunteer Rutherford and a $25 Amazon Gift Card courtesy of Guaranty Trust Company.
SPONSOR