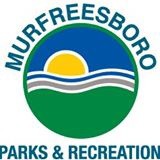 The Murfreesboro Parks and Recreation Department has established a mission to plan, organize, implement and promote a comprehensive delivery system of programs, facilities and areas which enhance the community's quality of life.
The Wilderness Station is an outdoor education and recreation facility with a staff that offers programs year round. School groups, homeschoolers, scouts and the general public can enjoy programs on a wide variety of subjects through interpretive hikes, campfire programs, river explorations and much more. 
 SPONSOR
Opportunities to serve ON SITE: 
• Porch Talks – A table is set up on the porch with photos, skulls, pelts, etc. As the public visits the Wilderness Station they can stop at the table and look & touch as the volunteer answers questions. We have a variety of nature themed topics & props. These talks are very informal and are done in 2 hour shifts. They take place April through September. You choose a day and time when you would like to do a talk (Saturdays usually work best).  You also choose how often you want to do a talk. *Requirements include a background check and attending the volunteer orientation (see note below).
• Puppet Shows – Two volunteers or staff incorporate hand held puppets and a tri-fold stage to present a 7-10 minute nature themed show.  Scripts are attached to the back of the stage so no memorization is required. After the show a short activity or presentation related to that day's topic takes place.  Puppet shows are held every Saturday at 3pm from April through September. You may volunteer as often as you want. *Requirements include a background check and attending the volunteer orientation (see note below).
• Special Events – 
Fairies and Forests
World Turtle Day
Wild Arts Day
Hummingbird Festival
Halloween's Not So Haunted Trail
For more information contact Denise, 615-217-3017, dlongie@murfreesborotn.gov 
• Trail & Garden Maintenance – Our trails are always in need of weeding and clearing.  The removal of invasive and exotic plants such as privet and honeysuckle is another ongoing need. We would like our garden weeds removed on a regular basis and mulch applied and spread each season. There are no requirements for this volunteer opportunity but we do ask that you schedule your days and times with us in advance. 
Opportunities to serve OFF SITE: N/A
Donation Needs: N/A
Event Volunteers: N/A
How to volunteer: People interested in volunteering may call the Wilderness Station. Some of their opportunities require attending a 3 hour volunteer orientation which is held in the spring. Some opportunities also involve a background check.