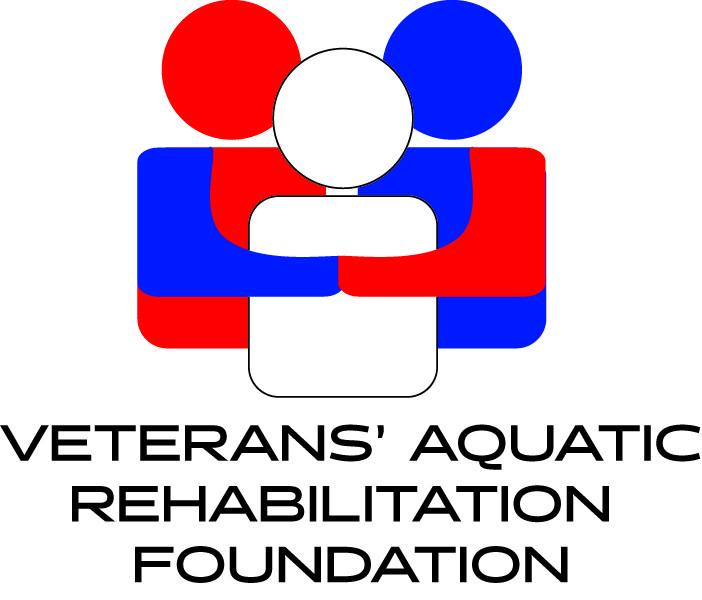 Their mission is to provide health, healing and hope for the veterans of the United States of America. To ensure that all veterans are physically healthy and psychologically strong using the most accessible and advanced forms of aquatic therapies.
Services Provided Include: 
PHYSICAL DIMENSION
The Veterans' Aquatic Rehabilitation Fund allows physical therapists, rehab specialists, and other specialists to help veterans perform and excel in physical activities that include physical therapy, rehab, aerobic fitness, endurance and strength training, cardiovascular health, healthy body composition, and flexibility. This fund will help to deliver the best healthcare to veterans through physical therapy, therapeutic exercise, nutrition, and rehab training. Veterans that want to become more mobile, to perform physical therapy, and to walk again can with the use of a medical rehabilitation clinic and therapeutic exercise facility that utilizes all of the benefits of private, warm water therapy pools and advanced rehab equipment (underwater treadmills, underwater bicycles, and underwater parallel bars, etc).
Physical and Occupational Therapy
All of the aquatic physical therapy is done in heated therapy pools. This allows for anyone to be able to stand again. The pressure, heat, and buoyancy of the water help to increase circulation, reduce pain, and provide support for the body to walk normally.
The physical therapists and occupational therapists use the most advanced rehab equipment in the country. This includes private, warm water therapy pools, underwater treadmills, underwater bicycles, underwater parallel bars, chairlifts, built-in benches, underwater platforms, exercise bars, massage jets, and upper body aquatic medical exercise and therapy equipment.
Personal training
Includes rehab specialists that are trained in personal training, Yoga, Tai Chi, and other specialty areas to help veterans walk again and improve their mobility.
Health coaching
Provide health coaching, motivation, encouragement, and weight loss plans. It is proven that people perform better when they are held accountable.
Nutrition
Provide nutrition plans and teach veterans how to cook healthy meals with their disabilities. Free consulting with Registered Dietician.
Vital measurements
Calculate and track blood sugar, BMI, body fat percentage, blood pressure, oxygen level, and other vital measurements.
Massage
Provide HydroMassage
Provides the benefits of traditional massage with the added benefit of heat. During HydroMassage, no one touches you, you keep your clothes on, and you can customize the location and pressure of your massage. These benefits are a great combination to help with PTSD, depression, anxiety, and those that do not like to be touched.
Medical Massage jets in therapy pools
Massage helps to break down scar tissue, to remove lactic acid buildup from muscles, to increase circulation, to relieve pain and soreness, and to provide relaxation.
EMOTIONAL DIMENSION
The Veterans' Aquatic Rehabilitation Fund helps veterans approach life's challenges in a positive, optimistic way by teaching self-control, stamina, and good character to make better choices and actions.
Counseling
Therapists and Counselors provide support with emotion health such as PTSD, depression, anxiety, suicide, or other issues.
PTSD therapy
Individual or small group therapy sessions with other veterans. This helps veterans open up, share with each other, and relate. It builds a sense of community among veterans.
Yoga and Tai Chi
These forms of exercise have been proven to relieve stress, depression, and anxiety. They are also slow exercises that anyone with a disability can do in the water where they cannot perform the same exercise on land.
HydroMassage
Massage has been shown to relieve stress, depression, and anxiety.
SPIRITUAL DIMENSION
The Veterans' Aquatic Rehabilitation Fund believes that One's purpose, core values, beliefs, identity, and vision define the essence of a person, enable one to build inner strength, make meaning of experiences, behave ethically, persevere through challenges, and be resilient when faced with adversity. An individual's spirituality draws upon personal, philosophical, psychological, and/or religious teachings, and forms the basis of their character.
Prayer groups
Connect veterans with local prayer groups.
Take prayer requests from members and have groups pray for them.
Military small groups
Connect veterans with local veteran small groups that meet at local churches, other religious centers, or homes.
Free Bibles
Provide free Bibles to veterans.
Access to Chaplains
Provide point of contact information of chaplains that want to help veterans. Chaplains are veterans or current service members who want to continue to help veterans.
Mentors
Provide spiritual mentors who are mature in their faith to fellow veterans.
SOCIAL DIMENSION
The Veterans' Aquatic Rehabilitation Fund is devoted to developing and maintaining trusted, valued relationships and friendships that are personally fulfilling and foster good communication including a comfortable exchange of ideas, views, and experiences.
Social events and gatherings
Provide social events where veterans can gather, share, and meet new people.
Safe social experiences and events
Provide welcome home events from deployments, tours of duty, hospitalizations, and other special occasions in our private heated therapy pools.
We provide warm water volleyball, color changing led lights for the pool water, music, presentation media, and a reception area for snacks. We have benches in the water for those who need rest while playing and performing group exercise.
Ongoing Needs: 
We are always looking for steady handed volunteers to help make our outreach a success! VARF is ran all by volunteers. We have an amazingly diverse team of community members that want to help our community's veterans receive the highest quality rehabilitation and therapeutic exercise available in the United States.
We are currently looking for volunteers for:
General Volunteer
Grant Writer
Fund Raiser
Media
Licensed Medical Practitioners
Groundskeeper
Event Planning
Donation Needs: 
Health and Wellness items are appreciated such as yoga items, recreational, fitness, gift passes to community places like the zoo, discovery center, movie cinemas, and places that veterans and spouses can enjoy a healthy meal.