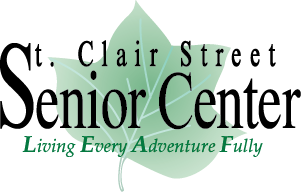 St. Clair Street Senior Center is creating a better quality of life for residents of Murfreesboro and Rutherford County who are sixty years of age or older, through lifelong learning, promotion of health and well-being, socialization and volunteer opportunities.
• Information, Referral, and Follow Up – supplies information/consultation to seniors, family members, caregivers and others about available services such as nutrition, health care, government programs, transportation, housing, emergency assistance and Senior Center Programs.
• Outreach – activities designed to identify and contact isolated older persons who may have unmet service needs and to assist them in gaining access to appropriate services; delivered by agencies with a defined responsibility and trained staff specifically designated for providing this service.
• Telephone Reassurance – prearranged telephone calls to or from the home of participants to determine if they are safe and well, if they require special assistance, and to provide reassurance.
• Education/ Training – designed to assist individuals to acquire knowledge, experience or skills, provided regarding issues related to older individual's health, welfare or well being. Examples include areas such as nutrition, financial management, crime or accident prevention, promote personal enrichment, increase or gain skills in a craft or trade.
• Physical/ Health Fitness – programs providing activities to improve strength, flexibility, endurance, muscle tone, reflexes, health screenings, cardiovascular health and/or other aspects of physical functioning.
• Employment Referral – involves linking older individuals wanting to find a job with companies or businesses seeking employees. Involves matching of skills and experience with job openings available.
• Volunteer Opportunities – utilizing the skills, training, and experiences of older individuals in the provision of various services, activities, and programs offered by the Senior Center.
 SPONSOR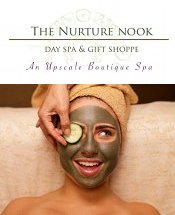 Opportunities to serve ON SITE:
Event Set up
Event Refreshment servers
Event Clean up
Opportunities to serve OFF SITE: N/A
Donation Needs: N/A
Event Volunteers:
Senior Wellness Expo
Dances
How to volunteer: Contact Kathy Herod @ 615-848-2550 or by email kherod@murfreesborotn.gov