Special Kids is a Christian therapy and nursing center for children with special needs. The ministry is Murfreesboro, TN based, Christ-focused, and ready to serve each family that comes through its doors.  Special Kids' staff are professionals who are trained and licensed, but first, they're Christ followers with a God-sized mission to serve Jesus Christ by caring for His children. Special Kids offers physical therapy, occupational therapy, speech therapy, feeding therapy, nursing services (including recreational therapy, peer modeling, and a nutrition program), and a summer day camp. The nonprofit serves children with special needs ages birth to 21 years who have been referred to their organization by a physician.
 SPONSORS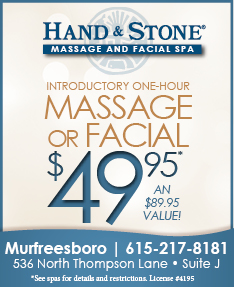 Opportunities to serve ON SITE:
Opportunities to serve OFF SITE:
Special Kids Impact:
Impact is a way for people in the community to support the life changing work at Special Kids. By starting your own fundraiser, you can help provide services for families in need.
Come up with a funny idea, a fun idea, a crazy idea, or a tried and true idea. The point is that you want to do something to help Special Kids. And they want to help you do it.
Impact Special Kids gives you the tools you need to help your fundraising idea become more than an idea. Impact equips you with your own 'impacter' profile page where you can post what you're doing, choose your fundraising goal, add pictures and write as much or little as you want about how your amazing idea is really happening. Your friends can donate, leave you comments and watch your fundraising bar climb as you reach your goal. You can even create a group and invite friends to fundraise and work with you on your idea.  Please contact Jennifer Dillon at jdillon@specialkidstn.com and she can answer any question and get you started.
Donation Needs:
Low Sugar Cereal Bars
Low Sugar Cereal
Low Sugar Instant Oatmeal Packets
Instant Grits Packets
100% Juice NO SUGAR ADDED (Boxes or Bottles)
Low Sodium Canned Veggies
Easy Mac
Dry Pasta
Low Sugar Spaghetti Sauce
Low Sodium Peanut Butter
No sugar added Jelly
No Sugar Added Applesauce
Little Debbie Snacks
Pudding
Soft Cookies
Crackers-Saltines, Ritz, Wheat Thins
Animal Crackers
Goldfish
Soft Soap Honey and Milk Protein Hand Soap
Vaseline Hand Lotion
Johnson and Johnson Lavender Baby Lotion
Dishwasher Detergent
Dish Flower Sponge
Dish Soap Liquid
Fragrance/Dye Free Dryer Sheets
Fragrance/Dye Free Laundry Detergent
Kleenex
Toilet paper
Paper towels
Foil
Ziploc Bags-Sandwich, snack, freezer size
Press and Seal Wrap
Seventh Generation Cleaner
Oust/Febreeze Spray
Lysol Wipes
Diaper Wipes
Diapers-Sizes 2, 3, 4, 5, 6
Batteries AA, AAA, C, D, 9 volt
Black Pens
Yellow Highlighter
Large Toddler Bibs
Towel Bibs
Washcloths
Band-Aids
Non Latex/Powder Free Gloves
Children's Motrin
Children's Tylenol
Children's Benadryl
Infant Gas Drops
Event Volunteers:
How to volunteer: Contact Toni Laubacher