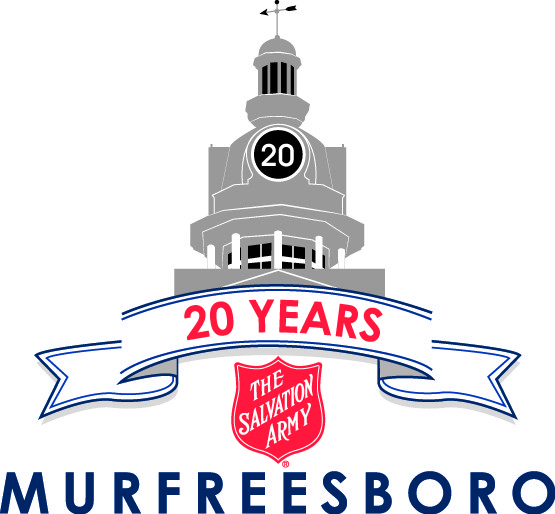 The Salvation Army is an evangelical part of the universal Christian Church. Its message is based on the Bible. Its ministry is motivated by the love of God. Its mission is to preach the Gospel of Jesus Christ and meet human needs in His name without discrimination.
Their programs:
Homeless men and family back-to-work overnight (including Third Shift) sheltering program, called "Life Recovery Program;" life skills classes (English and Spanish); youth character building and discipleship programs including a music conservatory; visitation to homebound seniors and nursing homes in our county; educational family development programs; community dinner every night of the year and more.
Opportunities to serve ON SITE:
Volunteers are needed to be mentors to the people in their Life Recovery Program. Options for both men, women and family units are available. This requires one point of contact per week (meal at the Salvation Army or elsewhere, phone call, email, etc) between the mentor (mentoring family) and the person/family in the Life Recovery program for at least the first ten weeks. At the completion of the program the relationship is agreed upon between the mentor and their mentee as to whether or not to continue. Many of their folks just need someone to hear their story and need a little encouragement. This is a great way to get involved directly with someone's life in an environment with established boundaries and structure.
Volunteers are needed daily from 3:00-6:00pm to help serve dinner to an average of 70 people in the community each day.
Volunteers are needed on an ongoing basis in their Family Store at 125 S. Front Street, 615-624-8213, to help sort donations and support the mission of the store which is to fund the Life Recovery Sheltering program.
Opportunities to serve OFF SITE:
During the holidays they need a bell ringer coordinator who can work off site.
Donation Needs:
*Vegetables for the community meal–canned or fresh. This is their biggest need for the shelter and is ongoing.
*Hygiene items that they stuff and give away to the transient population they serve (shampoo, razors, shaving cream, feminine products, etc).
 *Baby diapers
Event Volunteers:
Their largest need for volunteers (particularly groups) is with bell ringing at one of their 30 red kettle locations in the county between Thanksgiving and Christmas Eve. Lt. Monica Seiler, 615-895-7071, or salvationbellringers@gmail.com is the best way to schedule. Volunteers man a kettle location by ringing a bell and collecting donations in the red bucket (no money handling occurs by volunteer) and spreading Christmas hope and cheer as potential donors are greeted.
Volunteers are needed in the Christmas warehouse (our 3,500sq ft gym) with the Angel Tree Program which runs mid-November to mid-December. Volunteers help sort gifts making sure they make it to the donor's designated child and family. Teresa Olson, 615-895-7071 or teresa_olson@uss.salvationarmy.org is the contact person.
Volunteers are needed early December to help stuff about 1,500 Christmas gifts for seniors in nursing homes that are individually visited and distributed. Lt. Monica Seiler is the contact for this at 615-895-7071 or monica_seiler@uss.salvationarmy.org
How to volunteer:
Contact Teresa Olson at 615-895-7071 or Teresa_Olson@uss.salvationarmy.org and schedule a time to visit with her and complete a volunteer application. The potential volunteer can also view volunteer job descriptions, tour their campus and find a match with something they are passionate about.
To work directly with children volunteers must complete Safe From Harm, a child abusive prevention, training provided on-site and have a background check completed before beginning.
To volunteer at the Family Store Mark Sheridan (manager) can be contacted at 615-624-8213. The majority of court ordered volunteers serve there.