The Rutherford County Foster Parent Association's main objective is to promote better community awareness of foster care, care for foster children in our community and support local foster families.
They have joined hands with local Churches/Businesses/Schools and other community partners to help supply foster children and at-risk children of Rutherford County with those needs that Dept. of Children Services and Resource families cannot adequately provide.
Their mission is to provide Rutherford County foster children, as they enter custody, with age and gender appropriate personal hygiene items, school related supplies and clothes as needed through the Shepherd's Supply Closet and their community partners.
They hold monthly meetings which consists of members of the RCFPA, Dept. of Children Services, Church partners, other non-profit organizations and any other community partners identified as important to their mission. During these meeting they provide mandatory training for foster parents and free childcare for their children.
They supply and maintain the Shepherd's Supply Clothing Closet which is available to all Foster families and Dept. of Children Services employees upon request, free of charge. This includes a supply of We Care Bags at the Dept. Children's Services office. The "We Care" Bags are given to children as the enter state custody.
They also try to bring public awareness regarding foster care and the needs of over 200+ foster children in our Rutherford County community.
 SPONSORS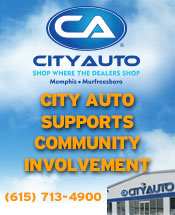 Opportunities to serve ON SITE:
1. One Saturday ever month at the Sherpherd's Supply Clothing Closet, they sort, hang and distribute clothes to foster children/families in need. They are always accepting new and used clothing for their clothing closet.
2. They need volunteers to help watch the foster children while parents are in monthly training classes and to help out at one of their yearly events for the kids.
3. They are needing volunteers that can help Grant Write and maintain/promote their website.
4. They need more space.  They have outgrown their Shepherd's Supply Closet space twice. They need a space that is safe; climate controlled, and is no smaller than 1500 square feet. Donated space would be optimal because they have limited funds and want to give everything back to the children.
Opportunities to serve OFF SITE: They use volunteers and local groups to stuff "We Care" bags or backpacks with school supplies throughout the year. They also need volunteers to help with grant writing and help maintaining their website.
Donation Needs:  They can use donations of school supplies, clothing, new toiletry items and new baby items. These items go in to the "We Care" Bags and are given when requested, or when children first enter State custody. Some of the group collection drives have been:
*A baby shower drive- Ask people to donate diapers, baby wipes, baby shampoo, burp clothes, bibs, bottles, baby formula, pacifiers, small infant toys, and receiving blankets.
*A school supply drive-We strive to provide all the school age children that come into State custody in Rutherford County (regardless of the time of year) with new backpack full of school supplies. We follow the "Rutherford County" school supply list per grade. Ex: Backpack, #2 pencils, crayons, etc.
*We Care, about your Hair! Drive- Ask for donations of new brushes, combs, shampoo (adult, baby, and kid), conditioner, hair gel, & hair ties.
*A toiletry drive – Ask for donations of bottles of shampoo, lotion, deodorant, mouthwash, toothbrushes, toothpaste, & soap.
*Fill a "We Care" Bag—They will provide you with the exact items needed to fill each age groups bag.
Event Volunteers:
July – Back to School Bash
August – Childcare Volunteers for monthly foster parent meeting/training (usually 2nd Tuesday of the month from 6-8 pm)
October – 5K Monster Dash and Family Fun Run
November-Consign & Co. Consignment Sale-ALL proceeds go to RCFPA
November – Potluck for Foster Families (meals cooked and served for foster children & family)
December – Holiday party for foster children; presents, servers, entertainment
January- May : Childcare volunteers for monthly foster parent meeting/training (usually held the second Tuesday night each month from 6-8 pm)
How to volunteer: To sign up for volunteer opportunities, you can "LIKE" them on Facebook at Rutherford County Foster Parent Association, check out their website at http://www.rcfpa.net and/or contact Cassie Wolski at 615-829-0776.