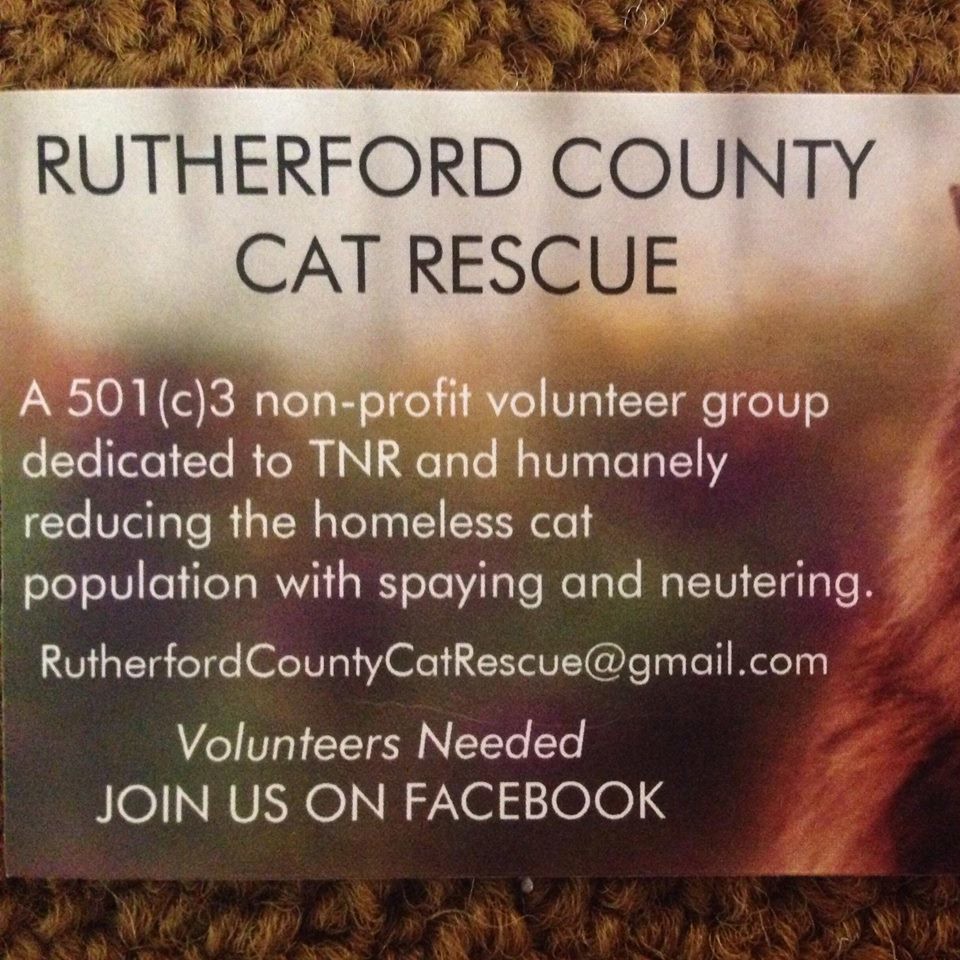 Their mission is to humanely reduce the homeless cat population in Rutherford County by means of neutering, fostering, adoption and/or the maintenance or relocation of feral cats as needed.
They have a network of providers with whom they work to coordinate efforts in providing trapping, neutering, veterinary care, fostering and adoption services for abandoned cats in Rutherford County.
Opportunities to serve ON SITE:  Fostering; donations including cat food, etc., veterinary services, adoption.
Opportunities to serve OFF SITE: N/A
Donation Needs:  They can always use cat kibble, Kitten Kibble (crunchy or canned), KMR 2nd Step Kitten Weaning food (for those who lost mommy too soon), canned cat food, cat litter, paper towels, soft toys, scratching posts or scratching climbers with rope.
Event Volunteers:   N/A
How to volunteer: Email Jennie Joslin at jenniejoslin@email.com, Irma Lowe at iilowe@comcast.net, or Renee Rosson at reneerosson@gmail.com or message them on Facebook page "Rutherford County Cat Rescue."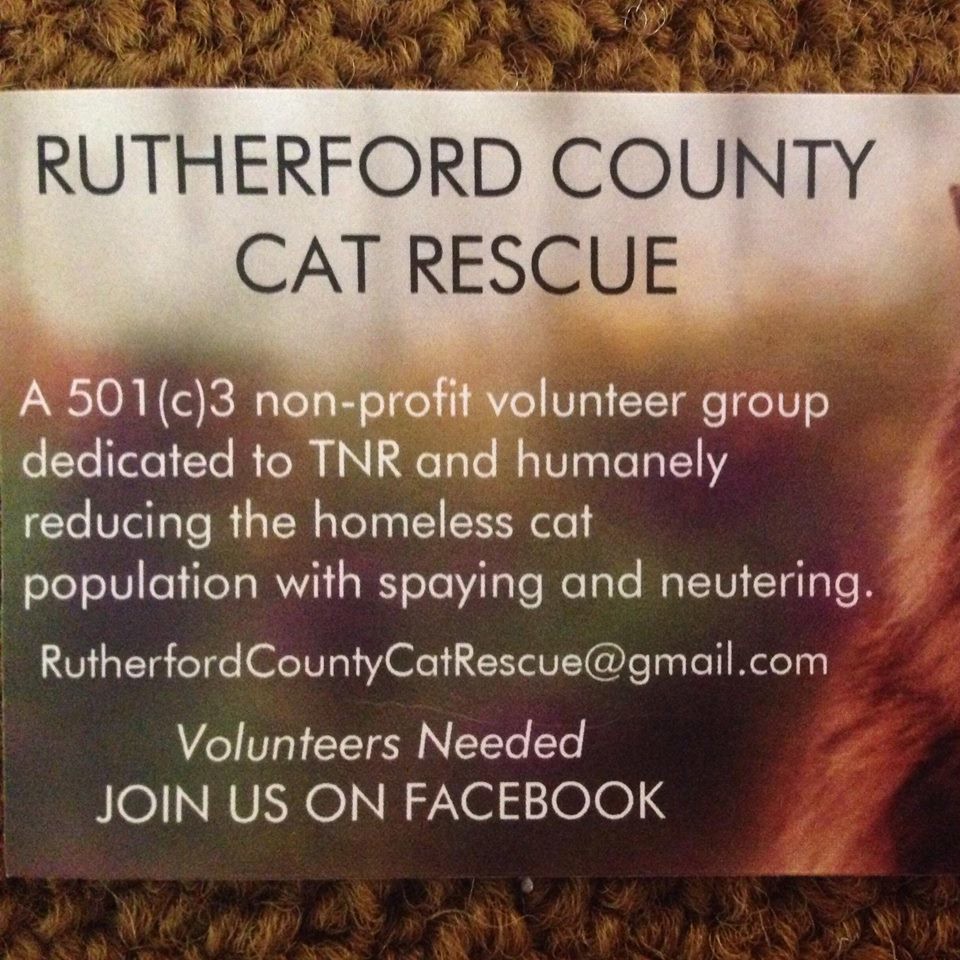 10849998_783894091728589_7820854615297227454_n.jpg
2 years ago
You must login to post comments