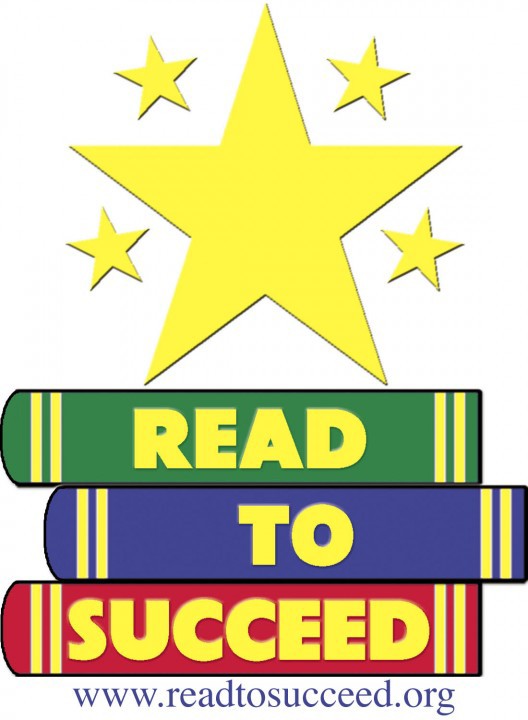 Read To Succeed improves lives through reading by establishing literacy partnerships in Rutherford County. This non-profit initiative supports literacy programs and fosters awareness of the importance of reading.
The Adult Literacy Program works with adults 18 years-of-age and older to provide free one-on-one tutoring in basic literacy. The program provides a free 6-hour training over two nights to teach volunteer tutors how to work with adults who wish to improve their reading skills. The tutors are then paired one-on-one with adult learners who will meet at the convenience of the tutor and learner. Throughout the year, in-service training is offered to the tutors at no cost. In addition, the program provides the basic literacy materials needed for the tutoring process.
English as a Second Language (ESL) Classes are provided throughout the county for non-native speakers seeking to increase their English skills. Volunteer teachers and assistants run the classes. The 4 hour training to be an ESL volunteer occurs in July of each year.  It is not necessary to speak a language other than English to volunteer as a teacher or assistant.
Family Literacy Nights provide reading time and supervised literacy activities for families. Families meet for 1 to 2 hours weekly for one to four consecutive weeks at their school. MTSU students create and lead fun art, music, health, and literacy activities related to a carefully chosen book. MTSU professors and Read To Succeed staff provide guidance, support, and supervision. Other family literacy nights are coordinated with school staff.  A meal is served by volunteers.
The goals of these programs are to foster the enjoyment of reading in families, help parents feel more confident in sharing books with their children, model "active reading" for parents, and create a venue for family members to enjoy quality time together. Parents are offered free tutoring if they are interested in advancing their reading skills, and every family goes home with a new book to keep every week. In addition, gently used books are given away to help build home libraries.
Imagination Station is a parent-child small group program held monthly during the day at multiple preschools to encourage the love of reading. The parent and child participate in reading and activity stations based on books by popular children's authors. Reading tips and resources are provided.
SPONSORS
Opportunities to serve ON SITE:  Tutoring for adults, Member of the Advisory Council
Opportunities to serve OFF SITE:  Serving Meals at Family Literacy Nights in Rutherford County and Murfreesboro City schools.  Various volunteer needs at different events throughout the county such as booth attendant, game attendant, and registration. Assist with the Celebrity Bee, Literacy Day, One Book or other events.  Tutoring for adults and teaching or assisting with an ESL class.
Donation Needs: Books for all ages (elementary age books are the highest need), bottled water, office supplies (call for list).
Event Volunteers: Literacy Day is a community wide event to promote literacy held the first Saturday in August. Festivities begin at Central Magnet School with a parade down Main Street that culminates at the Civic Plaza. Participants can enjoy literacy games and vendors are there with give-aways for anyone in attendance.
One Book (Community Read) challenges citizens of Rutherford County to come together and read a book. Past books have been The Rosie Project, The Fault in Our Stars, The Soloist, The Great Santini, Animal Vegetable Miracle, Major Pettigrew's Last Stand, and The Hunger Games.
Reading in the Schools Day is an annual event in September to promote the love of reading. Rutherford County elementary schools, private schools, preschools, and Murfreesboro City Schools participate in this annual event. Over 1,000 classrooms and 25,000 children have volunteer readers in their classrooms sometime during the day.
Read To Bee is open to all 6th grade students in Rutherford County: private schools, Rutherford County, Murfreesboro City Schools, and home schoolers. 6th grade students must compete in school bees with those winners advancing to represent their school at this championship event in the spring .
UnPlug & READ! is a community wide initiative encouraging adults, families, and children to unplug from televisions, computers, and video games and enjoy the pleasures and educational enrichments of reading. This takes place during the month of February.
The annual fundraiser is the Celebrity Bee held in November. People from the community come together to compete in a spelling bee in order to raise money for Read To Succeed. Volunteers are needed to help with venue set-up, serving the meal to those who attend, and clean-up afterwards.
How to volunteer: Email Malia at maliagrubbs@readtosucceed.org or click on the volunteer tab at http://www.readtosucceed.org