Murfreesboro City Schools places a high priority on community involvement and actively seeks input to fully involve the community in its schools. They are committed to connecting our neighborhoods' needs and educating children for tomorrow. Their mission is to assure academic and personal success for each child.
 SPONSOR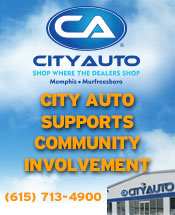 Opportunities to serve ON SITE:  Homework Help, mentoring, reading to a child, lunch buddies, volunteering in the classroom as well as in one of the three learning centers (Franklin Heights, Oakland Court, and Mercury Court)
Opportunities to serve OFF SITE: N/A
Donation Needs:  They always need items such as school supplies and healthy snacks. Individual schools/teachers may also have a list of educational support items needed in the classroom.
Event Volunteers: At the school level there are many opportunities for volunteers (i.e. Parent/teacher organizations, community-wide events hosted by the district, etc.)
 How to volunteer: Individuals or organizations in the community that wish to volunteer for Murfreesboro City Schools should contact the Community Outreach Department at Murfreesboro City Schools to complete a volunteer application. Volunteers will be matched with the identified needs across the district.

You must login to post comments