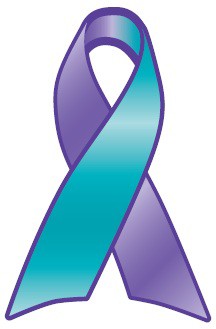 The Domestic Violence Program & Sexual Assault Services is a non-profit organization serving Rutherford and Cannon Counties. Their free services include; 24-hour crisis line support, emergency shelter, court advocacy, counseling, hospital accompaniment, elderly advocacy, support group, transitional housing and follow-up services.
SPONSOR
Opportunities to serve ON SITE:  Nutrition Support. Sexual Assault Advocacy. Internships.
Opportunities to serve OFF SITE: They need help making teal or purple florist bows and/or collecting supplies to make them. They also need a media volunteer who can help with upkeep of our website.
Donation Needs:
Shelter & Women's Services:
Toilet Paper
Paper Towels
Trash Bags (all sizes)
New Bath Towels
Hair Conditioner (for all hair types)
New Twin Size Sheets
New Full Size Sheets
New Pillows
Office Supplies
Cleaning Supplies (bleach, floor cleaner, bathroom cleaner, Lysol, Clorox wipes)
Laundry Supplies (detergent, stain remover)
Over the counter medicine
Rover Bus Tickets
Gift Cards (Walmart, Kroger, ect)
Children's Services:
School Supplies (pencils, pens, folders, binders, rulers, calculators, ect)
Food Snacks & Drinks for Support Group (juice boxes, individually packaged snacks)
Passes / Gift Cards for special outings and birthdays (zoo, theater, museum, ect.)
Diapers (all sizes)
Pull – Ups (all sizes)
Arts & Crafts Supplies
Toys (all ages) for birthdays/holidays
Sippy Cups & Bottles
Formula & Baby Food
Over the counter children's medication
Food & Nutrition Services:
Non-perishable food items
Dish scrubbers
Fresh food items
Saran wrap
Digital meat thermometer
Ziplock quart bags
Small & large heavy stock pots
Ziplock gallon bags
One 4-cup measuring cup
Wax paper
Kitchen dish drain pans
Disinfectant wipes
2 large cookie sheets
Empty spray bottles
Large crockpot
Aluminum foil
Food processor
Food spices
Mixing bowls
Cloth dish rags
5X8 index cards
Plastic drinking cups
3 cupcake pans
Shelf liners
3 stainless steel tongs
4 glass salt & pepper shakers
Large casserole pans
Food scale
Stand mixer
2 roasting pans w/ racks
Meat tenderizer
Large cast iron skillets
Outreach Services:
Folders (for trainings and sexual assault packages)
Binders
Small – Medium bags (for sexual assault bags)
Purple and/or teal ribbon
Purple and/or teal bows
Purple and/or teal bracelets
Purple and/or teal table covers
Purple and teal pens
Event Volunteers:
Sexual Assault Awareness Event in April
Yard Sale Fundraiser in April
Starry Night Christmas Celebration in December
How to volunteer:
Contact the volunteer coordinator. Complete volunteer application and three reference forms. Be able to pay a small fee and pass a background check (no violent or theft offenses).