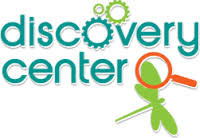 Discovery Center at Murfree Spring is a hands-on museum and nature center that inspires exploration, enhances learning, and builds confidence through diverse programs and exhibits.
SPONSORS 
Opportunities to serve ON SITE:  They are always accepting volunteers. Volunteers will help the Visitor Service Specialists maintain the museum to ensure guests have a great experience. Duties include cleaning up after art and craft projects, interacting with guests and their children and making sure all interactive parts of exhibits stay with the proper exhibit. They also have special events throughout the year that they really appreciate and benefit from having volunteers participate in.
Opportunities to serve OFF SITE: N/A
Donation Needs:
Discovery Center wish list includes:
Paper – copy, cardstock, construction
Art supplies such as washable paints, glue, masking tape, pony beads, pipe cleaners
Swiffer dusters, clorox wipes, hand sanitizer
Ziplock bags – sandwich and gallon size
Laundry detergent
Dish soap
Telephoto lens for Nikon D5000
Animal Needs: Purina Kitten Chow, Cat Litter, Timothy Hay, dry oats, leafy greens
Gas cards
Walmart cards
Event Volunteers:
Annual Events
Nine annual free days including:
MLK Day Celebration (January)
Chinese New Year (January/February)
SeussCelebration (March)
Free Day in May (May)
Just Me & My Dad (June)
All About India (August)
Healthy Me, Healthy You (September)
Hispanic Heritage Day (September)
Holiday Open House (December)
Plus, two special 1/2 price events:
Great Pumpkin Festival (October)
Countdown to Noon (December)
Fundraisers
They host four fundraisers each year:
Shakesbeer (May)
Secret Garden Party (June)
Glow Golf Tournament (September/October)
Kids First Celebration (November/December)
How to volunteer: To become a volunteer you must fill out a volunteer application, which can be found on our website, or you can fill one out in person at the Discovery Center. They accept Youth Volunteers, ages 14-17, who are required to fill out the volunteer application and submit a copy of their most recent report card. They also accept Adult Volunteers, age 18+. They do require adult volunteers to have a background check. If they want to volunteer 24 or fewer hours, volunteers are required to cover the cost of the background check. You must pay $20.00 Cash or Check payable to Discovery Center. If you want to volunteer for 25 or more hours, the Discovery Center will cover the cost of the background check.