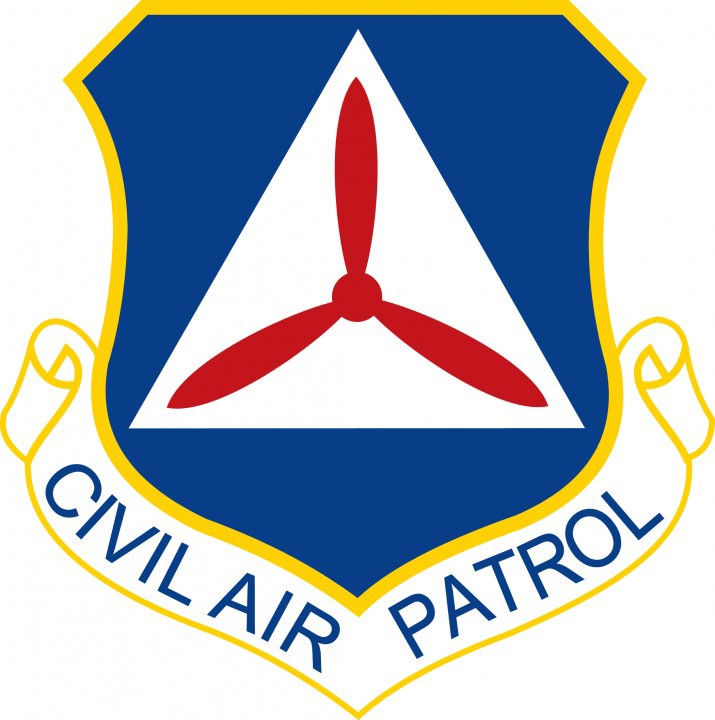 What they do:
Civil Air Patrol has three primary missions: Aerospace Education, Cadet Programs, and Emergency Services.

CAP handles 90 percent of inland search and rescue missions, with approximately 75 lives saved each year. Their members are generally the first on the scene transmitting satellite digital images of the damage within seconds around the world and providing disaster relief and emergency services following natural and manmade disasters, including such phenomena as 9/11, Hurricane Katrina, Texas and Oklahoma wildfires, tornadoes in the south and central U.S., North Dakota flash flooding and the October 2006 earthquake in Hawaii, as well as humanitarian missions along the U.S. and Mexican border.

In addition, CAP members are dedicated to counterdrug reconnaissance and to teaching a new generation about aerospace and its impact on our future. And their cadet programs ensure our youth receive some of the finest leadership training the nation has to offer.
Key Projects: 
Cadets fly, learn to lead, hike, camp, get in shape, and push themselves to new limits. If you're dreaming about a career in aviation, space, or the military, CAP's Cadet Program is for you.

Though Civil Air Patrol is known for its flying missions, CAP adults members, known as Senior Members, do so much more than just fly. In fact less than a fifth of all CAP members are pilots or aircrew members. CAP adult members come from all walks of life. Some are doctors, nurses, paramedics, or other medical professionals. Others are lawyers, paralegals, accountants, computer programmers, and other business professionals and executives. Mechanics, cooks, teachers, police officers, clergy, parents, really just about any career or background can be useful to and found in the ranks of the CAP adult membership. CAP supports a variety of missions that require adults from all walks of life that you may not know about.

In emergency services and operations they not only need aircrew members, but also ground team members to aid in the rescue of survivors or to assess damage after a disaster. CAP needs communications personnel to relay critical messages when there is limited or no telephone support. Administrative staff, financial managers, logistics and supply personnel are needed to document missions and get personnel critical supplies and equipment in the field that they need to conduct missions.

CAP also needs adults to support the cadet program. CAP has over 26,000 cadets across the country that need mentors willing to help guide and support them. The cadet program provides young adults between the ages of 12 and 21 a well rounded program of leadership, aerospace education, physical fitness, and moral and ethical decision making. In today's world they need good people who are willing to step up and help provide a healthy, drug-free environment to develop tomorrow's leaders. Many former cadets have gone into the military, government jobs, or private sector employment where they can and do make a difference, and really excel. There are many military general officers that were once CAP cadets. Senators and congressman, CEOs and corporate executives, and others credit their success to CAP and the adult members who mentored them.

CAP needs adults for its aerospace education program. In addition to educating their own members, CAP's adult leaders provide training and resources to teachers who reach out to students of all ages across the country. Aviation and aerospace impacts the lives of Americans every day, and CAP works to ensure that citizens know the how valuable aviation and aerospace is in our world.
Accepting new members? Yes
Qualifications for membership? 12 years old and older. US Citizen. 18 years + must also be fingerprinted
Dues charged to members: 
Cadet Members (Ages 12-21): $26/year
Senior Members (Ages 18+): $64/year
National Patron Membership: $35
Cadet Sponsor Membership: $30
Aerospace Education Membership: $35 
Meetings: Tuesdays from 6:15pm-8:30pm at the Murfreesboro Municipal Airport