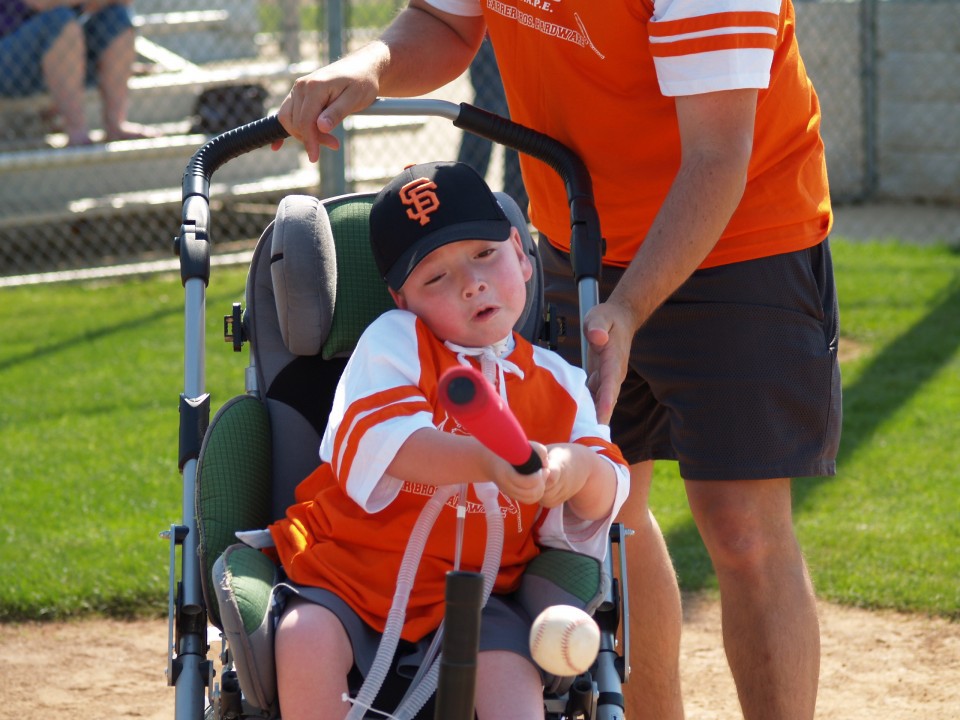 Challenged Athletes Playing Equally (C.A.P.E.) is dedicated to providing sports and activities to children (and adults) with special needs. Organized sports in baseball, basketball, bowling, hockey, soccer and more are provided year round with the express purpose of increasing social skills, improving self esteem and having fun! No longer will persons with challenges have to sit on the sidelines and watch their brother, friend or classmate participate in organized activities. With CAPE they can participate.
 SPONSOR
Opportunities to serve ON SITE:  They have activities primarily on Saturdays although there may be some others. You can visit their website and see what they are doing that weekend or check their schedule for upcoming sports and events. They also run our programs year round (except for holidays) so there is something to do every weekend.
Opportunities to serve OFF SITE: N/A
Donation Needs:  They have raffles at their golf tournaments for which local merchants and individuals can donate items. In addition, they also sell donated items year round in online auctions that provide a much needed funding for the organization.
Event Volunteers: They have a couple golf tournaments per year that they can always use help with (registration, goodie bags, signage, etc.). Please check their website for more information and what is coming up.
How to volunteer: Contact the executive director (Rick Ryan) via phone or email. You will then be given options of our activities and times to see if they match with your schedule (mostly Saturdays). Then, when you arrive, you will be "paired up" with a child that has special needs and you will assist him/her in playing the game. For the most part, you will become their friend and soon learn that, with instruction, they can play the game pretty well! So much, in fact, that you will probably be playing the game either with or against them! Their volunteers work WITH their clients, not in the background.