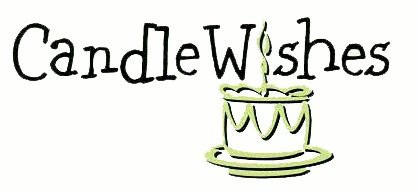 Candle Wishes exists to impact the lives of children in need by making birthday wishes come true, providing essential needs and sharing the love of Jesus Christ. Seven hundred children participate in Candle Wishes in Rutherford County each year.
Each month Candle Wishes hosts a birthday party for needy children in Rutherford County. The children and their families get to attend the party which includes games and food. The birthday child also receives a bag of birthday gifts, specific to their wish and need lists. The party and the children's gifts are all donated by groups and individuals in our community.
Opportunities to serve ON SITE:
Sponsor a Party:
Candle Wishes is in need of groups to sponsor the monthly birthday parties for the needy children and their families. Each month, the birthday party is such an amazing event for not only the participating families but for the donors and volunteers as well. The birthday party each month is a celebration of the children's lives and an expression of Candle Wishes' desire to make their birthdays special and memorable.
Party sponsors provide the food (ex: pizza, sandwiches, hotdogs), cake, paper products, and drinks for the families who attend. Candle Wishes provides games for the children to play.
Attendance ranges from 175-200 people for the Rutherford County program. Candle Wishes provides a more accurate number once your group chooses your month to sponsor.
The party location is determined on an individual basis.
Volunteer at a Party: If you would like to volunteer at one of the monthly birthday parties to help serve food, help kids with games, and hand out gifts, email Jenny Williams atjenny@candlewishes.org. Candle Wishes also needs volunteers who are bi-lingual and speak Spanish to help with translation at the parties.
Sponsor a Child:
Sponsoring a child for his/her birthday involves buying the child's birthday gifts using the list, provided by Candle Wishes, of the child's name, age, birthday, birthday wishes, specific needs and clothing sizes.
You then place the gifts in a birthday bag and staple the child's name and age to the outside of the bag. Candle Wishes will communicate with you about a drop off point for the gifts in Murfreesboro, TN.
Candle Wishes gives the child the gifts at the monthly birthday party celebration. They also give donors the opportunity to attend the birthday party and experience Candle Wishes more intimately if they choose.
Annual Candle Wishes Program Sign-ups:
Candle Wishes is in need of volunteers to help families fill out their program application at the annual sign-ups, which takes place in October every year. Candle Wishes partners with the Salvation Army to sign up families simultaneously with Angel Tree sign-ups. A specific need is Spanish speaking volunteers, but everyone is welcome and needed! There are morning opportunities as well as some evening. The dates for this year will be announced soon. Email Jenny Williams at jenny@candlewishes.org if you would be interested in this opportunity to serve and would like to be on the email list when dates/times are announced.
Opportunities to serve OFF SITE: N/A
Donation Needs:  New Bicycles and new toys that are current and in style.  Please contact Candle Wishes before holding a toy drive to get a list of needed items. Children's new underwear, socks, shoes and coats are also needed.
Event Volunteers: N/A
How to volunteer: Contact Jenny Williams at jennywilliams@candlewishes.org