Branches is a non-profit counseling center that provides counseling for depression, anxiety, marriage and family issues, addiction recovery and more. They operate on a sliding scale and never turn anyone away because of an inability to pay.
They provide mental and behavioral health counseling for children, teens, adults and families. They also offer support groups for co-dependency, anger management, marriage, depression and more.
SPONSOR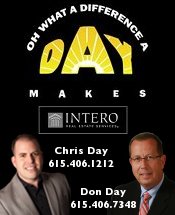 Opportunities to serve ON SITE:  Clerical work, filing, phone answering etc.
Support group leaders are needed and some outside yard work needs to be done from time to time.
Opportunities to serve OFF SITE: N/A
Donation Needs: N/A
Event Volunteers: Simply Free and an annual fundraiser.
How to volunteer: Call Branches at (615) 904-7170

You must login to post comments