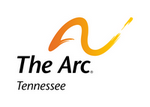 The Arc Tennessee advocates for the rights and full participation of all people with intellectual and/or developmental disabilities. Through our family-based network of members and chapters, they support and empower individuals and families; connect and inform individuals and families; improve support and service systems; influence public policy; increase public awareness; and inspire inclusive communities.
The Arc Tennessee is a grassroots, non-profit, statewide organization on intellectual & developmental disabilities. It was founded in 1952 and is affiliated with The Arc United States. The Arc Tennessee is also a membership organization composed of people with intellectual, developmental and other disabilities, their parents, friends and the professionals who assist them in reaching their goals.
Opportunities to serve ON SITE:  None currently
Opportunities to serve OFF SITE: NA
Donation Needs:  NA
Event Volunteers: Hearts Take Flight Pull A Plane Challenge which takes place in April at the Smyrna/Rutherford County Airport utilizes volunteers. Teams of 10 will play tug of war with an 18,000 pound airplane. This event will take place from 9-4 and they need volunteers to time the pullers of the plane, move teams to the correct locations, assist with registration and assist with parking.
How to volunteer: Contact Lori Cutler-Turner at lturner@thearctn.org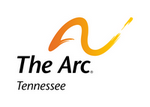 You must login to post comments