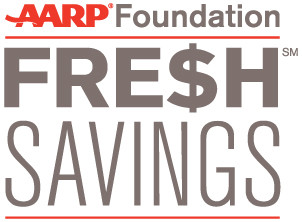 AARP Foundation is focusing national attention on hunger as a health issue. This program encourages good nutrition to restore and maintain good health while helping to meet the need for basic sustenance.
Working together with government, healthcare and key elements of the food supply chain helps realize the multiplier effect, maximizing the impact of the grant.
AARP Foundation is committed to finding new, innovative solutions to the problem of senior hunger. This program offers a fresh approach by focusing on the quality of food and the importance of good nutrition.
AARP Foundation has received a $3.3 million grant from USDA to implement and evaluate a $6.6 million SNAP incentive program with Kroger Stores and farmers markets in Tennessee and Mississippi. The program will encourage SNAP recipients to purchase more fruits and vegetables with their SNAP benefits by offering matching incentives. United Healthcare Community and State has provided $1 million in matching funds in support of the program.
At participating farmers' markets, when a SNAP customer uses an SNAP benefit card to buy SNAP-eligible products, s/he will receive an amount of incentive tokens equal to the amount purchased with a maximum value of $10 that can only be used to buy fresh fruits and vegetables.
Opportunities to serve ON SITE:
Volunteers are needed at the Rutherford Farmers market.
Opportunities to serve OFF SITE:
N/A
Donation Needs:
N/A
Event Volunteers:
N/A
How to volunteer:
To volunteer, contact Maria Parham.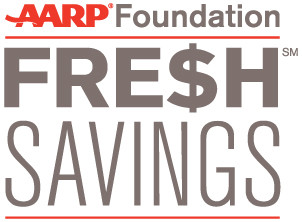 You must login to post comments